Living in beautiful Florida is already a life treat, but why not enjoy the environment even more by taking in the views in a new Jaguar vehicle? Not only can you take a look at a wide selection of new and pre-owned Jaguar vehicles at Jaguar Treasure Coast, but you can also take in the beautiful beach scenery and historic landmarks around the city. We at Jaguar Treasure Coast are proud to serve the city of Treasure Coast, FL and surrounding areas. We can help you shop for a pre-owned or new Jaguar car, or assist you with trading in your old Jaguar for a newer one.
Fort Pierce, or the Sunrise City to some, is located on the St. Lucie County waterfront, and you'll have a number of activities and attractions to see while in the area. Take a boat out from the marina, admire local flora at the botanical gardens, take a hike down one of the many historical trails, or learn more about local sea life at the local aquariums. The Sunrise Theatre is a highlight of the area and showcases Broadway performances. If you prefer educational ventures, you can learn more about Florida's marine ecosystem at the Smithsonian Marine Station. Fort Pierce is conveniently located between Vero Beach and Stuart, two other beautiful Florida beach cities you should visit while you're here.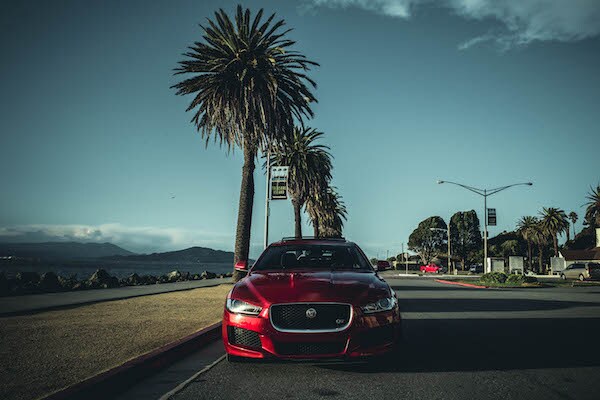 At our Fort Pierce Jaguar dealership, we are here to make the car-buying process a little easier for you. Our maintenance department can repair your vehicle when you need it, and our trained finance specialists can recommend the best buy for your budget and help you find ways to finance your purchase. Whether you buy a new Jaguar XJ or a certified pre-owned Jaguar model, you can rest easily knowing that we'll be here to assist you even after you've driven your new car off the lot.
You can browse our selection of new and pre-owned Jaguars online, but why miss out on the chance to look at a Jaguar in person and visit a beautiful, historic beach city at the same time? You'll be impressed with our selection of certified models to choose from, as well as our friendly, professional staff. Visit our Fort Pierce location today to find the Jaguar that's right for you, take advantage of our services, or learn more about financing your vehicle.
Our Fort Pierce Jaguar dealership is located at 4771 S US Highway 1 just outside of Jupiter and Port St. Lucie. You can easily get to us by taking Highway 70 east from I-95 or Florida's Turnpike. We're located 25 to 30 minutes south of Vero Beach and about 30 minutes north of Stuart. Our Jaguar dealership staff looks forward to seeing you here!